Our focus: Generating success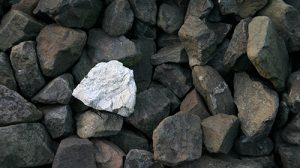 In tune with this philosophy, X-plus firmly believes in operating according to longstanding values such as honesty, trust and the strength of one's word and handshake! These values form the backbone of our approach within what has become a very challenging business environment.
Our approach is also notable for other qualities, including:
Absolute reliability in project partnerships
High value creation and benefits for clients/partners thanks to our smart network
Wide-ranging expert work, licences and quality seals (brainguide, AACC, WKO among others)
Key memberships to chambers of commerce, professional associations and organisations
Strategic alliances with top decision-makers in various fields
Working with X-plus means enjoying a reliable one-stop service which takes the pressure off your business. Our approach is not only built on X-plus' expertise, but the always individualised analysis of every client's respective status quo. Our experience then allows us to propose the correct solutions and approach going forward, helping you to achieve rapid results with the help of our consultants or partners.
We offer fast and uncomplicated, simply-formulated consulting models which can be dedicated to the short term (operating), medium term (tactical) or long term (strategic), as well as partnerships for the specific tasks and challenges that have to be tackled.